Restaurant

This is a charming place, that encourages guests to rest and try the Polish and European cuisine, as well as dishes served from a wood-burning oven.
Our menu is very diverse. We offer seasonally-inspired dishes. In the spring, we recommend newn vegetables, in the summer, light dishes from the grill, in the autumn, mushrooms and pumpkins, and in the winter, we specialise in goose meat.
Our menu includes other, non-seasonal dishes. A permanent element are specialities and our guests' favourite dishes.
We can also boast our pierogi, which are made in our kitchen.
Additionally, in the summer season, every Sunday and holiday, we invite you to the LaWenda restaurant which is located in the garden.
Our restaurant together with the Chef Tomasz Kowal received a prestigious recommendation SLOW FOOD POLSKA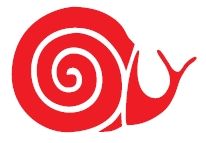 and thus it found in the elite group of 35 restaurants in Poland.
Restaurants with this recommendation are appreciated for their special attention to the quality of the dishes served, the quality of the products
and the regional character of their origin and seasonality of dishes included in the menu.
For our restaurant it is a great ennoblement, and for the guests a guarantee of high quality dishes served.


Find out more